Note: This functionality is only available to account administrators
Each 3M Secure Mail subscription can have up to 5 users with no additional cost. In order to comply with HIPAA requirements, each user must have their own account. To remain compliant each user using the Secure Mail system to access and share Protected Health Information must log in to a personal account. Do not share usernames and passwords.
Each user will have their own Inbox and be able to send and receive private emails to other users within their account and users outside of their account.
To create an account for a new user under the same 3M Secure Mail subscription:
1. After logging into your account, click on your name in upper right corner of Secure Mail, to expand the 'Preferences' panel. Then click on Manage my subscription.
2. Click on Create New Member.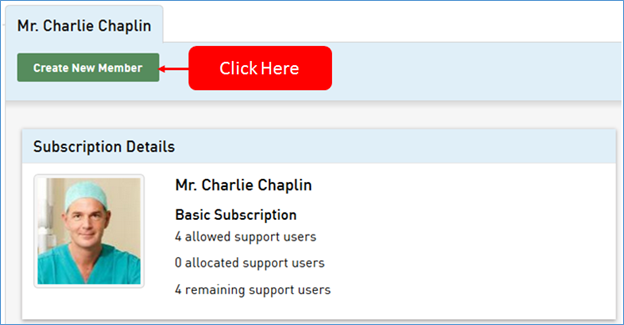 3. Enter the new user's information; First Name, Last Name, Email Address etc…
Click Create Member.
The account is now ready to use. Simply provide your colleague with the username/email address and password so that they can log into their account at https://dentalcloud.3m.com/